COVID-19 ALERT - SOCIAL DISTANCING REQUIRED!
Due to the very high volume of fingerprints and the requirement to social distance we are unable to accommodate walk-in clients at this time you MUST book an appointment.
PLEASE CALL 905-459-9669 TO BOOK YOUR APPOINTMENT
** We must follow all COVID-19 protocols for social distancing/sanitization to keep our staff and clients safe.  We ask that you call our office 905-459-9669 upon arrival from your car and check in.  We will advise if it is safe to come up to suite 201 for your appointment or to remain in your car until you are called to keep all clients social distanced.  We appreciate your understanding and patience. 
On the SPOT Passport Photos
DIGITAL PHOTOS
By appointment only
Due to being very busy with digital fingerprinting we are unable to accommodate walk-ins.                       Please call 905-459-9669 to book an appointment  
96 Kennedy Rd S, Suite 201, Brampton, ON, L6W 3E7
Passport, Visa, PR Card, I.D Photos - On the SPOT
We provide professional quality photos with follow the strict and current government requirements set out by each country.
Photos for Canadian or International Passport, Immigration (Visa, PR cards) and Government I.D
Sizes available 50 x 70mm / 51 x 51mm / 35 x 45mm and other sizes
Specialized software
Photo's ready On the SPOT in as fast as 15 minutes
Guaranteed acceptance – or we will retake your photo for free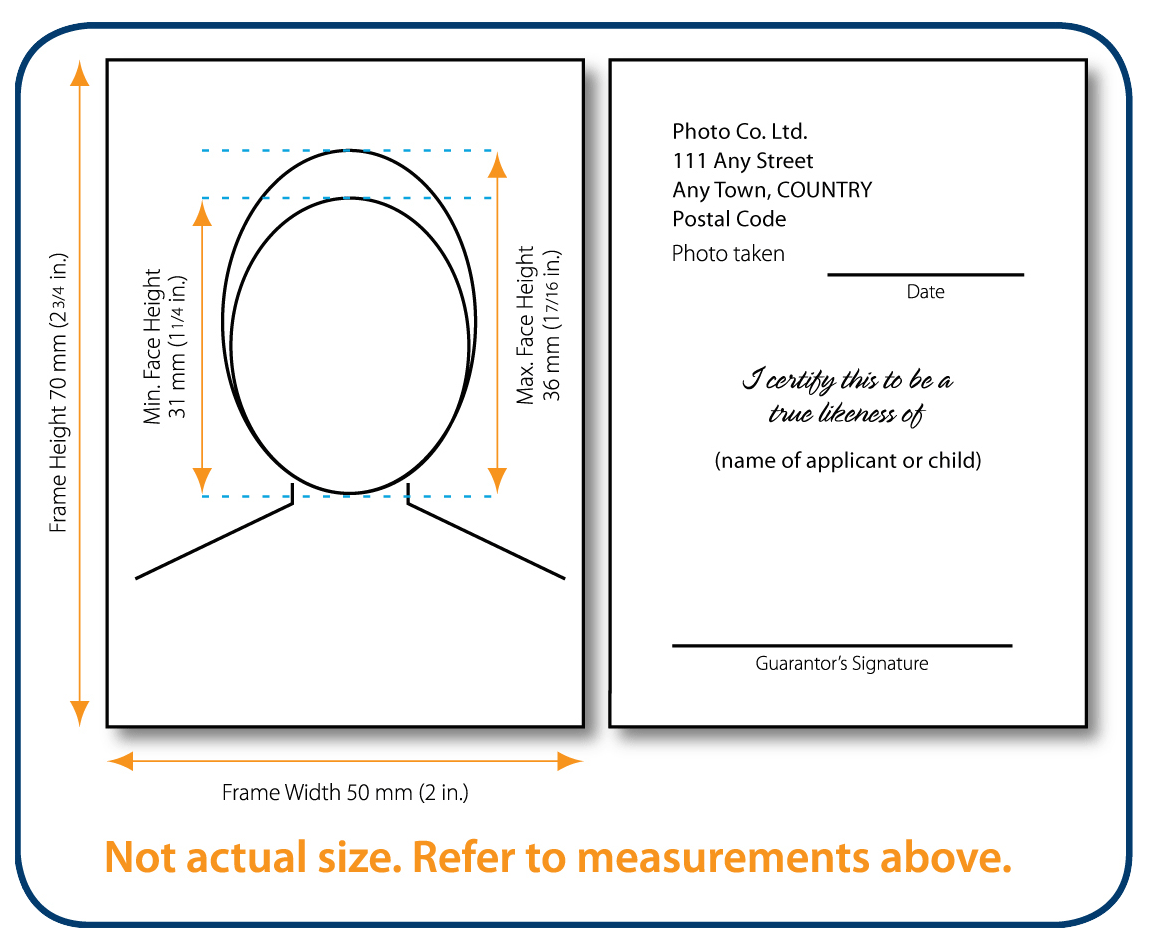 Things you need to know about the photo:
Taken with a neutral facial expression (eyes open and clearly visible, mouth closed, no smiling).
Taken with uniform lighting and not show shadows, glare or flash reflections.
Taken straight on, with face and shoulders centered and squared to the camera.
Taken in front of a plain white or light-coloured background with a clear difference between your face and the background. Photos must reflect/represent natural skin tones.
Must not wear white clothing to blend into the background.
Original photo must not be altered in any way or taken from an existing photo.
Reflect your current appearance (taken within the last six months).
Professionally printed on plain, high quality photographic paper (photos printed at home and photos printed on heavy weight paper are not acceptable).
Hours of Operation:
Mon-Thurs: 9am to 5pm
Fri: 9am to 4pm
Sat: 11am to 2pm
(call to confirm - hours may differ due to covid-19)

Due to a high volume of fingerprints it is now necessary to book a same day appointment. 
Please call 905-459-9669.
Ontario
96 Kennedy Rd South Suite 201 (Second Floor), 
Brampton, ON L6W 3E7
Quebec
1111 Dr. Frederik-Philips Boulevard Suite 600,
Montreal, Quebec H4M 2X6